On February 3, 2023, Rector of Tajik National University Professor Khushvakhtzoda Q. Kh. met with Executive Director of Perdana Dialogue Foundation of the Malaysia Mr. Rafee Yusoff.
The meeting was also attended by Vice-Rector for International Relations Gafforzoda I., Head of the International Relations Department Qurbonov K., as well as representatives of the Perdana Dialogue Foundation.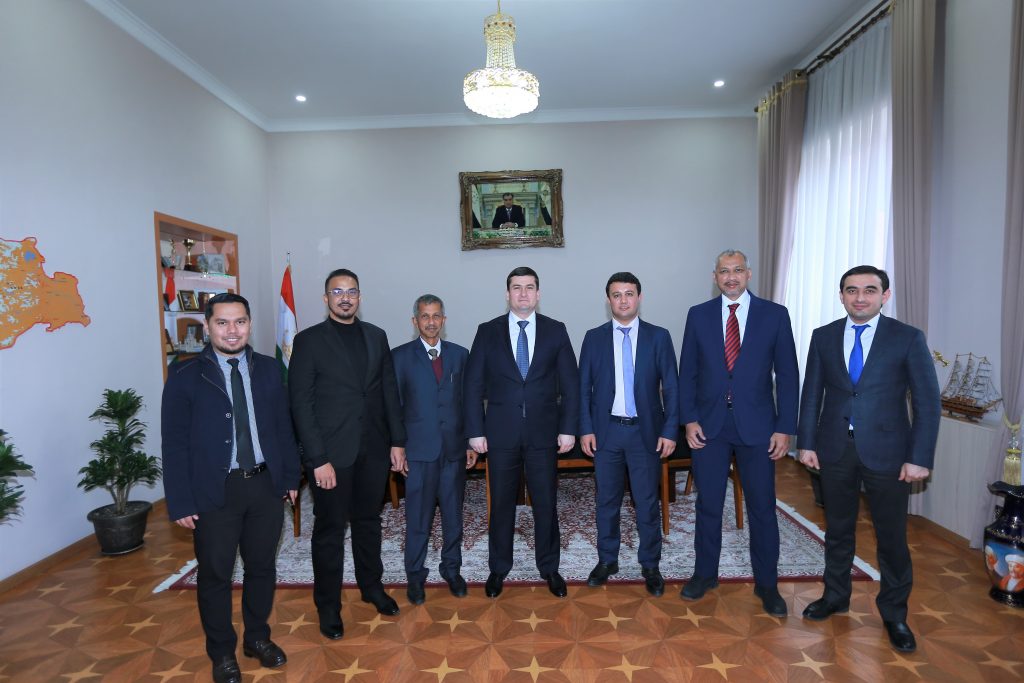 The rector introduced the guests to the history of the Tajik National University, its present status, educational programs, international activities and its partners.
Rafi Yusuf, Executive Director of the Malaysian Perdana Dialogue Foundation expressed gratitude for the cordial reception and stressed the importance of mutually beneficial cooperation in the field of science and education.
During the meeting, special attention was paid to the training of specialists in various fields, as well as the organization of scientific and practical conferences.