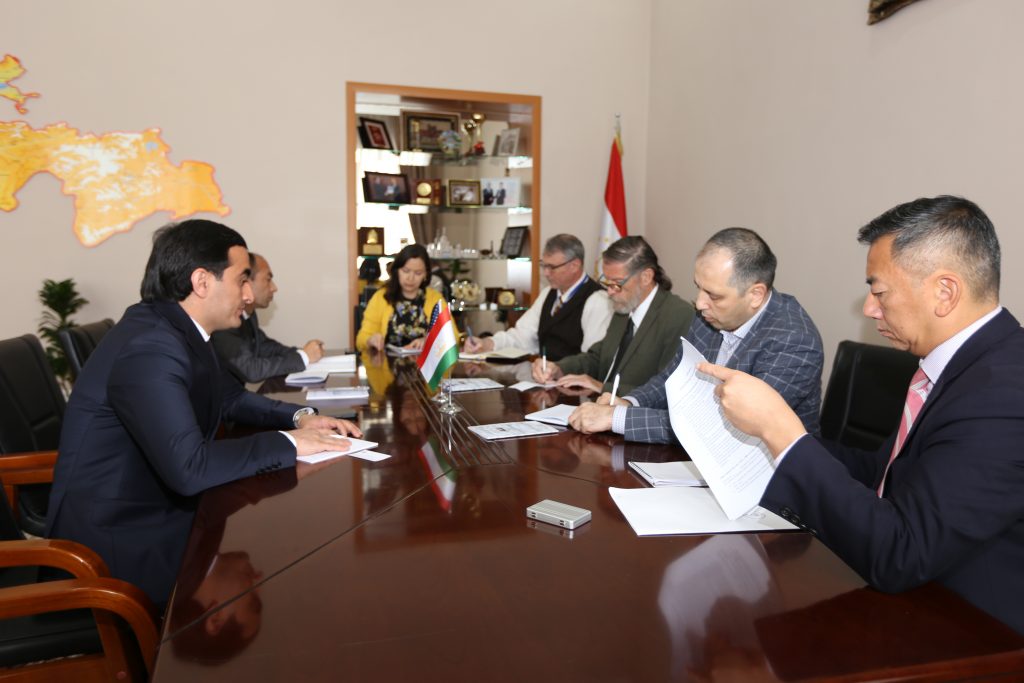 On May 1, the meeting took place in Tajik National University between the Vice-Rector for International Relations, Professor Gafforzoda Ilyosjon Gaffor and the Head of the Commercial Law Development Program (CLDP) of the US Department of Commerce Joe Yang.
The meeting was also attended by an expert of CLDP and concurrently, Professor of the Cornell University Richer Kuhun.
Issues related to the development of the field of intellectual property, the involvement of creative youth in invention and the formation of a sustainable interest in high technologies, the implementation of innovative projects were discussed.
The sides expressed readiness for further cooperation.