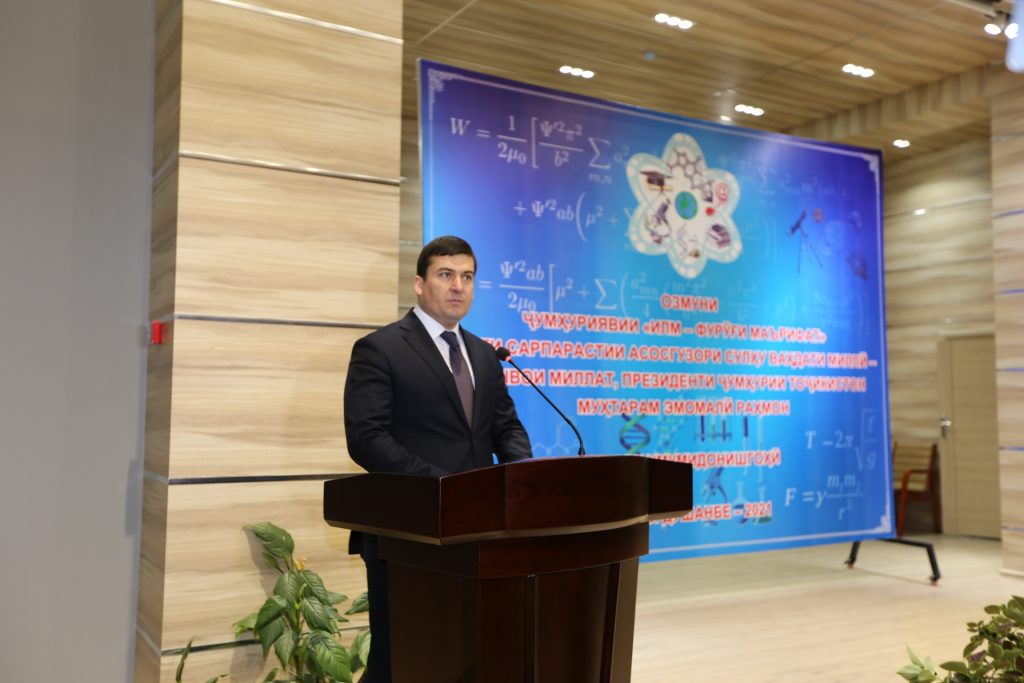 On April 14, 2021 was held a republican conference "Science and Education".
The event was opened by the Rector of TNU, professor Khushvakhtzoda Q. Kh. He spoke about the cultural and educational significance of the competition and noted that such competitions as "Wisdom of the dawn of radiance …" and "Science and education" spark a student's interest in reading.
It should be noted that 1133 teachers, staff, students, master's and post-graduate students participated in this competition, 244 of them passed to the next round.