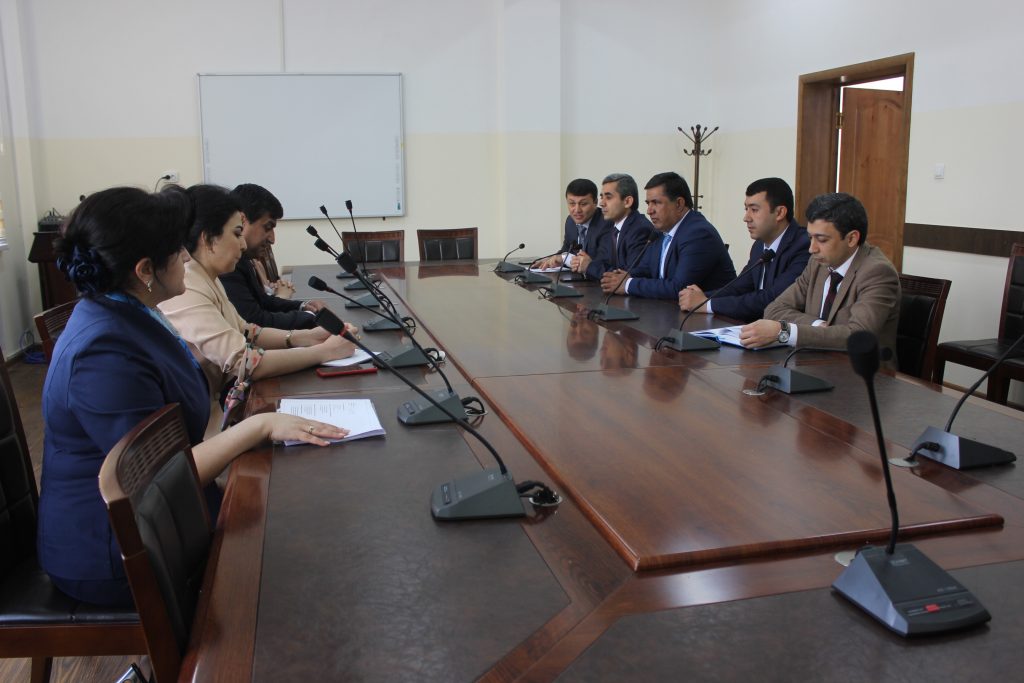 A meeting between graduates of the Faculty of Economy with the bank manager of a Closed Joint-Stock. Company Microcredit Deposit-taking Organization "IMON INTERNATIONAL" in Dushanbe, I. Somoni district, Sh. Murodov was held on April 17, 2021.
"IMON INTERNATIONAL" – one of the largest leading financial institutions in Tajikistan providing financial services to the local public for over 20 years.
IMON International has 122 branch offices throughout Tajikistan and their entrepreneurs work in many parts of the country's economic sector including trade, manufacturing, agriculture, and services.
The students learned about internships and work experience opportunities with one of the leading financial institutions. After a detailed reports of the work of the bank, students asked questions.
At the end of the meeting Sh. Murodov invited students for training at the bank with subsequent job placement.